ISSA's Sustainability Focus
As ISSA looks to the future, it is focusing on how the Association can become more sustainable. ISSA's mission will be to create a more sustainable organization, whilst continuing to meet both the current and future needs of the Association and its members.
ISSA's Sustainability Strategy
ISSA's sustainability strategy will be to ensure that, as a business, it has a neutral – or positive – impact on the environment, society and economy.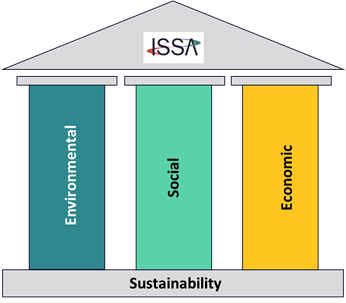 Environmental Sustainability: Under this pillar, ISSA will focus on how the Association can better protect the environment.
Social Sustainability: Under this pillar, ISSA will focus on the accountability of the Association to its workforce, its stakeholders and to local businesses.
Economic Sustainability: Under this pillar, ISSA will focus on how it can continue to operate successfully, whilst ensuring that sustainability is embedded into everything it does.
ISSA's Sustainability Collaboration
The ISSA CEO Office will have overall responsibility for the creation and execution of the ISSA Sustainability Plan. However, it will not be possible for the ISSA to succeed without the support and buy-in of many other individuals and organizations who will assist in creating the plan, agreeing the goals and delivering the solutions.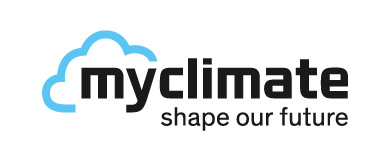 As well as working with its members, ISSA will collaborate with myclimate, a leading expert in sustainability and climate protection. Through this collaboration, myclimate will share information with ISSA members and friends about their organization and their sustainability efforts. ISSA will use myclimate tools for offsetting carbon emissions for flights. ISSA members may also use the tool to offset their emissions through the following link: Flight Calculator .
Further details on myclimate and their activities can be found on their website www.myclimate.org or by contacting Katrin Mazurek at katrin.mazurek@myclimate.org.
ISSA Sustainability Initiatives
The strategy will be executed through completion of a series of initiatives spanning the environmental, social and economic pillars. The focus will be on ensuring that each initiative is SMART (specific, measurable, achievable and relevant) in order that ISSA can ultimately achieve its sustainability mission.
ISSA's goal will be to implement nine sustainability initiatives during 2022 and 2023. These initiatives will include components for both the upcoming 2022 Symposium and the 2023 Symposium, as well as others that will look at where sustainability can be introduced into the ISSA CEO Office.